Fresh Fruit and Vegetable Program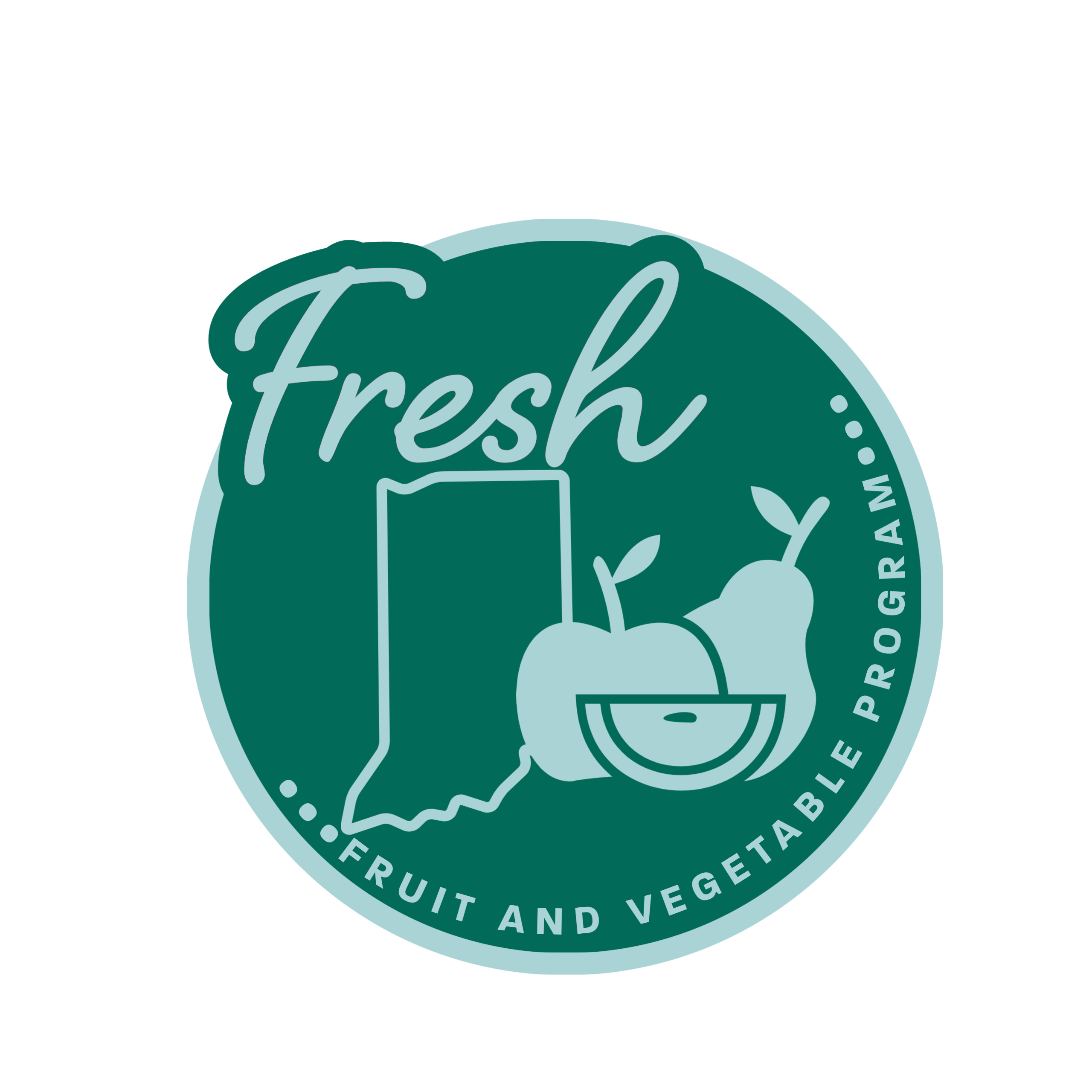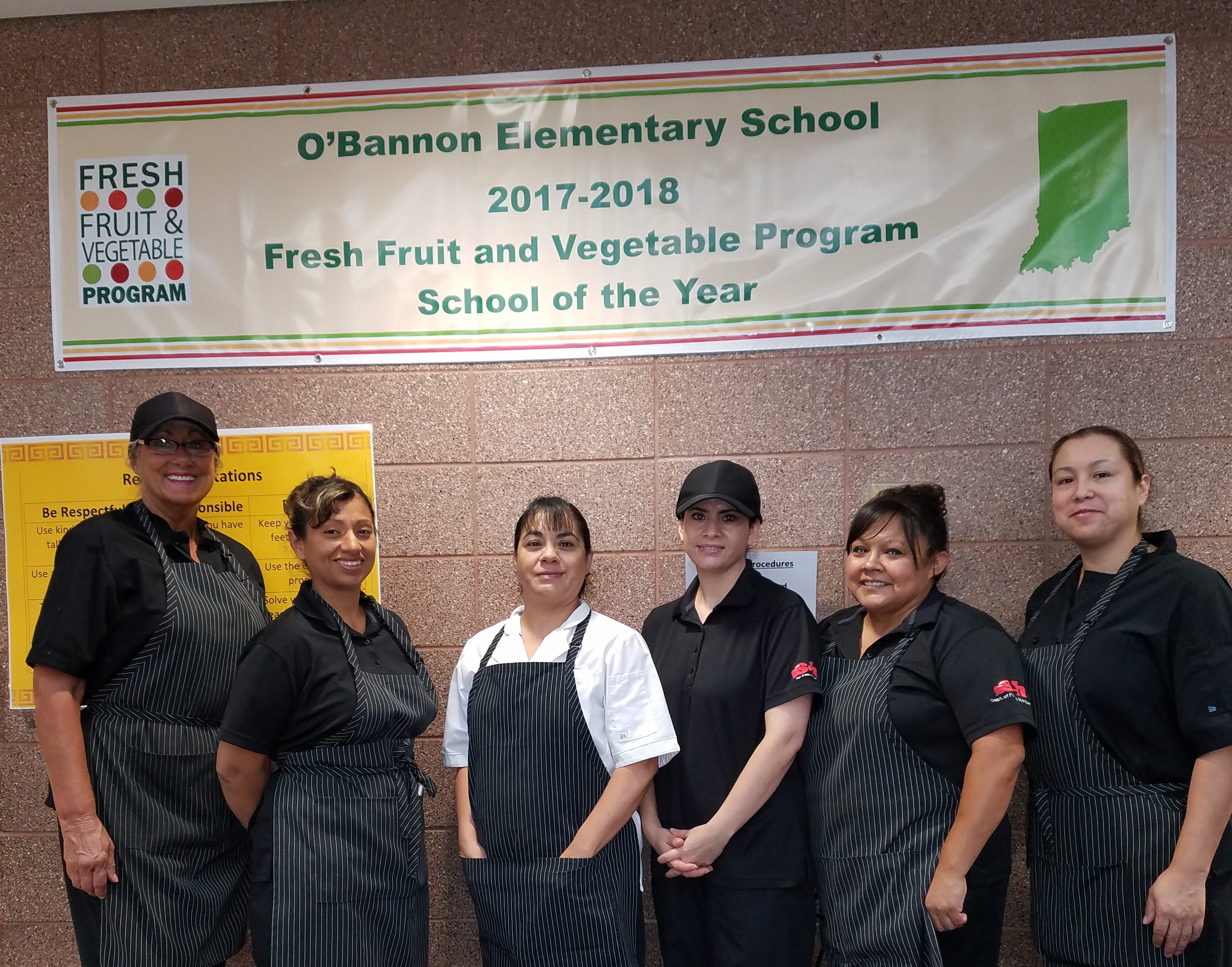 Above: O'Bannon Elementary School Staff ~ 2018-2019 FFVP School of the Year for Indiana!
12 SCH Elementary Schools will participate in the 2021-2022 Fresh Fruit & Vegetable Program (FFVP)

Edison - Franklin - Jefferson - Harding - Hess - Irving - Kenwood - Lincoln - Maywood
Morton Elem - O'Bannon - Wallace
_______________________________________________________________________________________________________________________________________________________________
Common Questions about the USDA's Fresh Fruit & Vegetable Program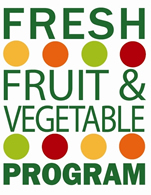 What is the Fresh Fruit and Vegetable Program?
The Fresh Fruit and Vegetable Program (FFVP) is a federally assisted program providing free fresh fruits and vegetables to children at eligible elementary schools during the school day. The goal of the FFVP is to introduce children to fresh fruits and vegetables, to include new and different varieties, and to increase overall acceptance and consumption of fresh,
unprocessed produce among children. The FFVP also encourages healthier school environments by promoting nutrition education. To learn more, visit the FFVP webpage: https://www.fns.usda.gov/ffvp/fresh-fruitand-vegetable-program


Who administers the FFVP?
The Food and Nutrition Service of the United States Department of Agriculture (USDA) administers the FFVP at the Federal level. At the State level, the FFVP is administered
by State agencies, which operate the Program through agreements with local school food authorities.



Which schools are eligible to participate in the FFVP?


Elementary schools in all 50 States, the District of Columbia, and the territories of Guam, Puerto Rico, and the Virgin Islands are eligible to participate. Schools must operate the National School Lunch Program in order to operate the FFVP. Importantly, the FFVP prioritizes schools with the highest percentage of children certified as eligible for free and reduced price meals. This is
because children from low-income families generally have fewer opportunities to consume fresh produce on a regular basis.